---
Scientific Committee Chair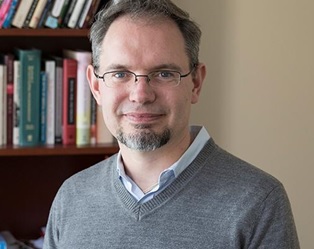 Brandon Kohrt, MD, PhD
The George Washington University, Washington DC, USA
Professor Kohrt is a psychiatrist and anthropologist who has worked for 25 years to improve mental health services in countries affected by war and political violence, disasters, and other forms of adversity. He holds the Charles and Sonia Akman Professorship in Global Psychiatry at George Washington University, where he is Professor of Psychiatry and Behavioral Sciences, Global Health, and Anthropology, and Director of the Center for Global Mental Health Equity. He works regularly with the World Health Organization, UNICEF, and humanitarian organizations around the world. Dr. Kohrt's work also addresses reducing stigma in healthcare settings to improve the quality of mental health services.
---
Scientific Committee Members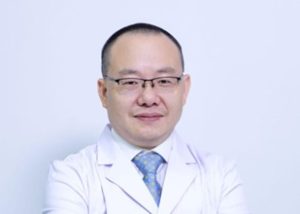 Chen Hanhui, MD
Tianjin Anding Hospital, Tianjin, China
Dr. Chen is Chief Psychiatrist and Director of the Psychological Measurement Department at Tianjin Anding Hospital. He is a member of the Continuing Education Group of the Chinese Psychiatry Association. Dr. Chen led and participated in a range of domestic and international research projects. He contributed to translating multiple American Psychological Association books and developed Chinese translations of the SCID-5 and SCID-5-AMPD. He has published over 20 peer-reviewed papers. His areas of interest include clinical assessment, diagnosis of mental disorders, and comprehensive treatment for mental problems.
---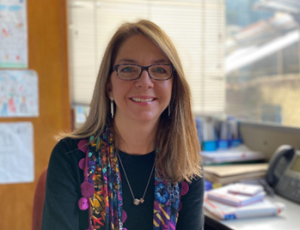 Sandra Garcia Jaramillo, MPA, PhD
Universidad de los Andes, Bogotá, Colombia
Dr. Garcia Jaramillo is Associate Professor in the School of Government Alberto Lleras Camargo at Universidad de los Andes. She has served as PI or co-PI on several projects related to child poverty, adolescents' trajectories, and educational and social interventions for children and youth. She holds a PhD in Social Work and MPA from Columbia University.
---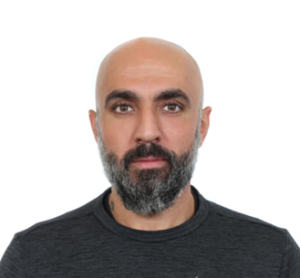 Wissam Kheir, MS, PhD
Lebanese American University, Beirut, Lebanon
Dr. Kheir is an Assistant Professor of Clinical Psychology at the Lebanese American University, specializing in emergency mental health. He served as a Mental Health Advisor for Lebanon's National Mental Health Programme at the Ministry of Public Health from 2014 to 2022. Additionally, he provided consultancies on Mental Health and Psychosocial Support (MHPSS) for the World Health Organization (WHO) in Lebanon. His primary focus was on formulating strategies, integrating mental health into primary care, and delivering training and coaching for non-specialists, aligning with WHO guidelines and tools such as the mental health gap action program and Problem Management Plus. Dr. Kheir also contributed to the creation and review of technical documents and participated in various research projects, including the World Health Organization-Assessment Instrument for Mental Health Systems (WHO-AIMS) in Lebanon and mental health Atlas. Furthermore, he played a pivotal role in delivering mental health services to Syrian, Iraqi, and Palestinian refugees.
---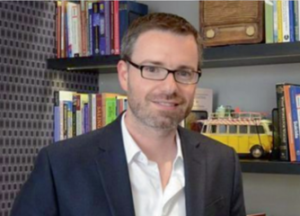 Christian Kieling, MD, PhD
Universidade Federal do Rio Grande do Sul, Porto Alegre, Brazil
Dr Kieling is a Child & Adolescent Psychiatrist in Porto Alegre, Brazil. He is an Associate Professor at the Department of Psychiatry, School of Medicine, Universidade Federal do Rio Grande do Sul (UFRGS) and directs the Child & Adolescent Depression Program (ProDIA) at the Hospital de Clínicas de Porto Alegre (HCPA). Dr Kieling also co-leads the Identifying Depression Early in Adolescence (IDEA) consortium, is a UK Academy of Medical Sciences Newton Advanced Fellow, and a Conselho Nacional de Desenvolvimento Científico e Tecnológico (CNPq, Brazil) researcher.
---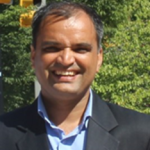 Nagendra Prasad Luitel, MPhil, PhD
Transcultural Psychosocial Organization, Kathmandu, Nepal
Dr. Luitel is a global mental health researcher from Nepal. Dr. Luitel's areas of research interest included mental health epidemiology, cultural adaptation and validation of mental health measures to improve the validity of epidemiological studies, and development and evaluation of community based mental services to increase help-seeking for mental health care. He is a research advisor at Transcultural Psychosocial Organization (TPO) Nepal and a Wellcome Trust International Training Fellow.
---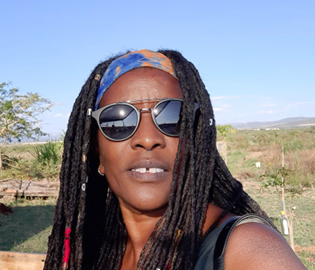 Muthoni Mathai, MBCHB, MMed, PhD
University of Nairobi, Nairobi, Kenya
Dr. Muthoni is an Associate Professor at the University of Nairobi's Faculty of Health Sciences, specializing in Psychiatry. She has a Master's degree in Psychiatry from the same institution and a PhD in Social Work from the University of Kassel, Germany, in 2005 on a Heinrich Boell Foundation scholarship. She practices/trains psychotherapy with a focus in depression trauma, adolescence, and maternal mental health. Dr. Muthoni is an accomplished researcher with funding primarily from the National Institute of Health. She leads various studies, including the SMART-DAPPER project on Depression and Post-traumatic Stress Disease, and collaborates on initiatives like HEPI and ACHIEVE. She is also a Principal Investigator for a newly NIMH-funded project, PRO-ACT, targeting Adolescents and Youth in HIV Care. She is an active member of the Kenya Psychiatric Association and the World Association of Cultural Psychiatry.
---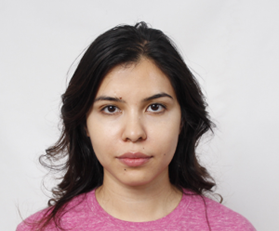 Gulchekhra Pirova, MD, MPH, PhD
Tajik Research Institute of Preventive Medicine, Dushanbe, Tajikistan
Dr. Pirova is a health expert and researcher whose work focuses on design and practical implementation of health-related research projects and programs. She has a long history of psychology-related work experiences and expertise, acquired expert knowledge in psychological issues and social determinants. She currently holds a postdoctoral fellowship at the University of Illinois at Chicago. She resides in Tajikistan where she is a researcher at the Public Health Department in Tajik Research Institute of Preventive Medicine.
---
Miryam Rivera Holguín, MPH, PhD
Pontifical Catholic University of Peru, Lima, Peru
Dr. Rivera is an Associate Professor at the Pontifical Catholic University of Peru. She has developed her research and practice in the fields of Community Psychology, focusing on human rights and community mental health public policies and vulnerable contexts. She is a member of the Editorial Board of INTERVENTION, the Journal of Mental Health and Psychosocial Support in Conflict Affected Areas. She holds a PhD in Psychology from the University of Leuven, Belgium.
---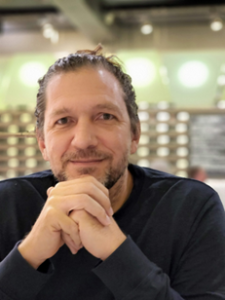 Alastair van Heerden, MSc, PhD
Human Sciences Research Council, Pietermaritzburg, South Africa
Dr. van Heerden is Director of the Centre for Community Based Research at the Human Sciences Research Council (HSRC) and an Honorary Associate Professor in Clinical Medicine at the University of Witwatersrand, South Africa. He has over 10 years of experience conducting clinical, behavioral and community-based research throughout East and Southern Africa, Nepal and Brazil. He has an interdisciplinary focus to his research which combines his interest in technology for development and public health.
---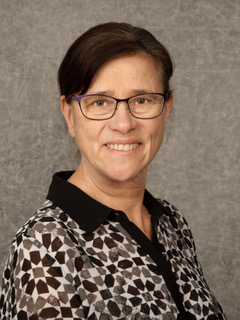 Mariam Claeson, MD, MPH
Karolinska Institutet, Stockholm, Sweden
Mariam Claeson is Senior Advisor, Political Economy of Adolescent Mental Health, Global Public Health, Karolinska Institute. She has worked for many years in international health and development, for the World Bank, WHO, the Bill and Melinda Gates Foundation and the Global Financing Facility for women, children and adolescents.
---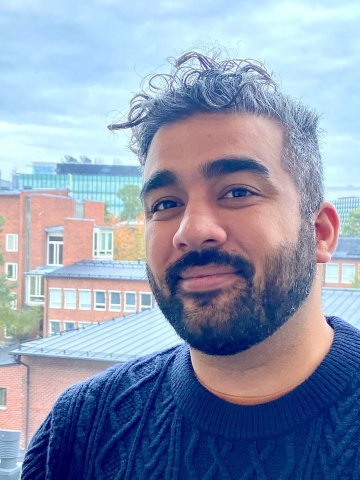 Aemal Akhtar, PhD
Karolinska Institutet, Stockholm, Sweden
Dr. Aemal Akhtar has conducted research focused on the effectiveness of potentially scalable psychological interventions for adolescents and adults in low-resourced settings. He holds a PhD in Clinical Psychology from Vrije University in the Netherlands. Currently, he is a post-doctoral researcher at Karolinska Institute where he is looking at the feasibility of implementing task-sharing psychological interventions in Sweden.